WELCOME AND BRIEFING SESSION:
THE KICK-START OF THE PROFESSIONAL CERTIFICATE IN HIGHER EDUCATION LEADERSHIP AND MANAGEMENT (PCHELM)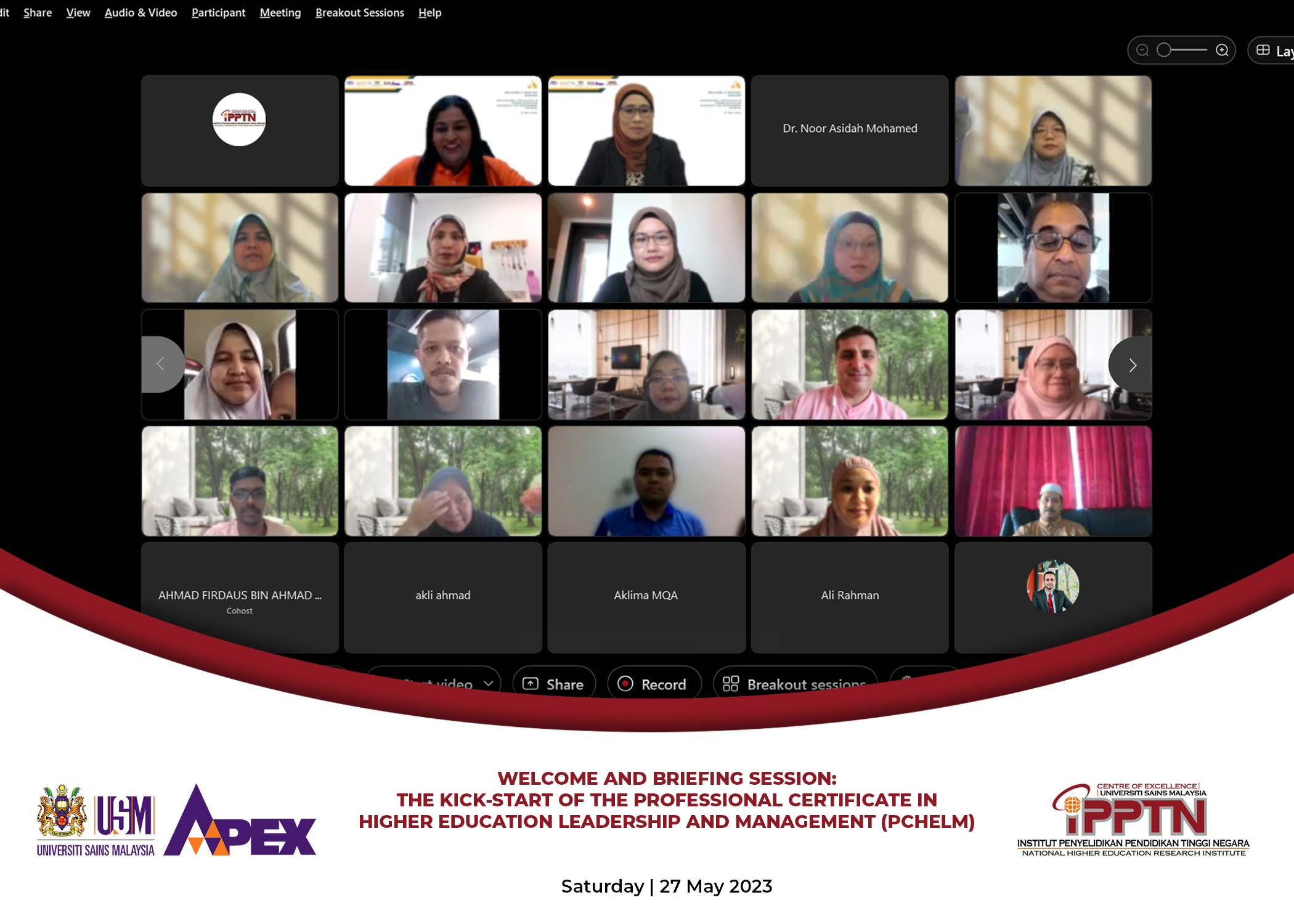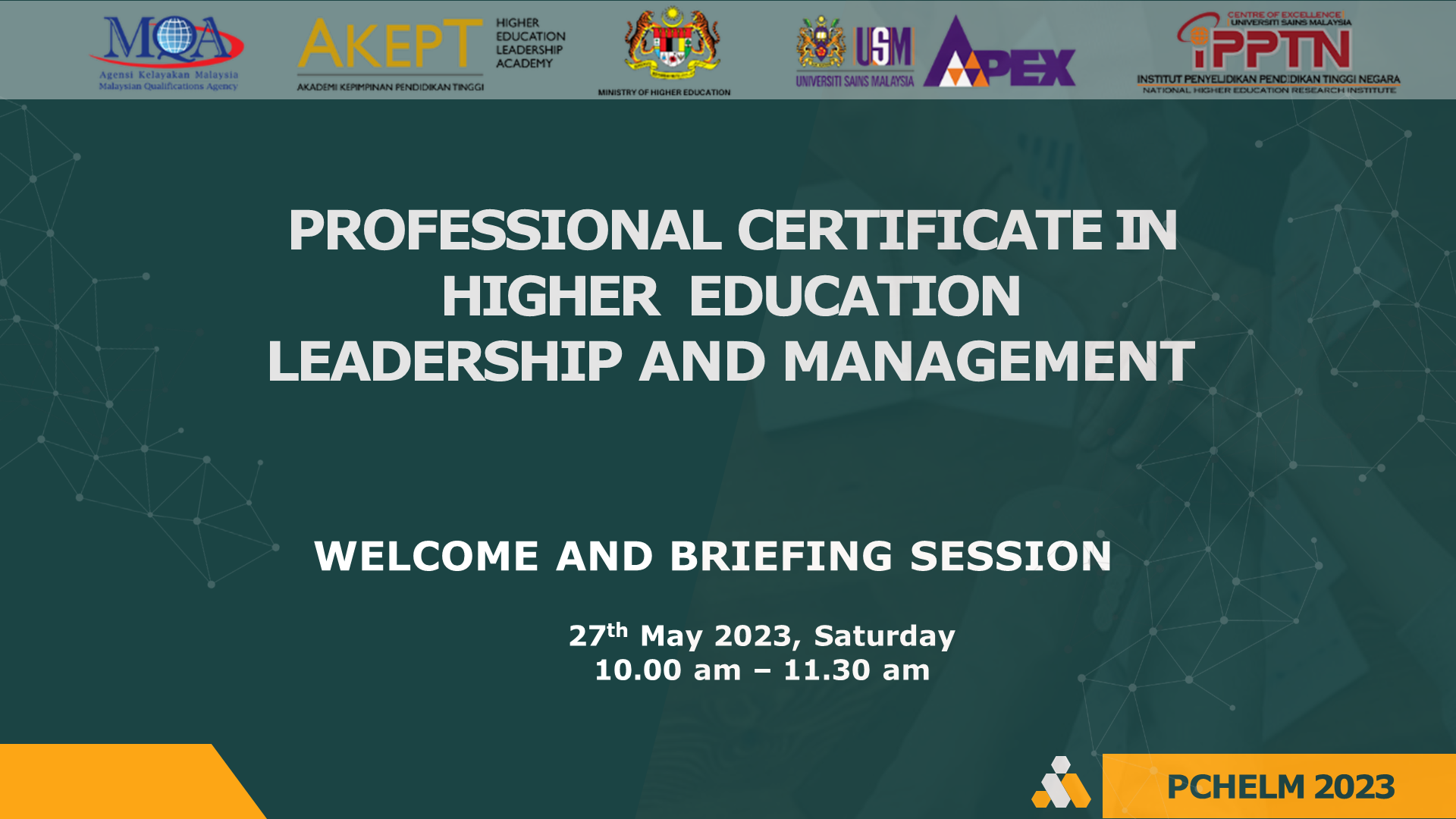 The Professional Certificate in Higher Education Leadership and Management (PCHELM) kicked off its inaugural session with a successful "Welcome and Briefing Session" held virtually on 27 May 2023. The session objectively provides the participants with an overview of the PCHELM implementation and serves as a meet-and-greet platform for participants to meet the organisers and instructors.
Scheduled to navigate from 3 June to 20 September 2023, the first cohort of PCHELM holds significant promise. Its establishment is the result of a strategic and synergistic collaboration between the Higher Education Leadership Academy (AKEPT), the National Higher Education Research Institute at Universiti Sains Malaysia (IPPTN USM), and the Malaysian Qualifications Agency (MQA). With its comprehensive hybrid training session, PCHELM aims to equip participants with the necessary knowledge, competencies, and attitudes required to effectively lead and manage the complex and dynamic higher education ecosystem.
The Welcome and Briefing Session included pre-recorded welcome remarks from esteemed figures in the higher education landscape. YBhg. Prof. Dato' Ir. Dr. Abdul Rahman Mohamed FASc, Vice-Chancellor of USM; YBhg. Dato' Prof. Dr. Nasrudin Mohammed, Director of AKEPT; and YBhg. Dato' Prof. Dr. Mohammad Shatar Sabran, Chief Executive Officer of MQA, delivered their speeches to represent the organisers of PCHELM, setting the stage for a fruitful collaboration. The session's highlight was the detailed presentation by Ts. Dr. Rohayati Mohd Isa, the Director of IPPTN and Head of PCHELM (IPPTN), who outlined the programme's structure and content, providing participants with a comprehensive understanding of what lies ahead.
As PCHELM commences its first cohort with 22 registered participants (academic and non-academic administrators from Malaysian public and private HEIs and other HE stakeholders), expectations are soaring for its positive and sustainable impact on higher education leadership and management in Malaysia. Participants can anticipate a transformative journey filled with enhanced valuable knowledge, networking opportunities, as well as accelerate leadership capabilities.